When: 9 May 2018, 2PM – 4PM EST | 7PM – 9PM UK | 20:00 – 22:00 CET
Tune in at: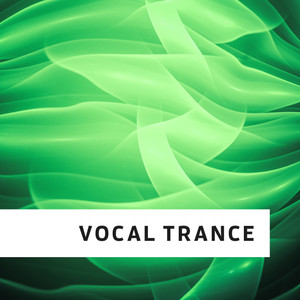 Lush vocals paired together with emotive dance music. Beautiful melodies and endless energy.

www.di.fm
Calendar:
This episode a happy uplifting vibe with great vocals from, Ana Criado, Betsie Larkin, Claire Willis, Emma Hewitt, Jes and more..
And some tracks don't need vocals with a Ferry Tayle remix, timeless!
Enjoy!
Tracklist:
01. Aurosonic & Ana Criado - Ask Me Anything (Extended Mix)
02. Markus Schulz & Emma Hewitt - Safe From Harm (Club Mix)
03. Denis Kenzo, Fahjah & Kate Miles - Who I Am (Extended Mix)
04. Skylex feat. Sally Oh - Disarm You (Extended Mix)
05. Betsie Larkin with Dennis Sheperd & Liuck - Driving Through The Dark (Dennis Sheperd Extended Club Mix)
06. Alexander Popov - Magus (Extended Mix)
07. Roger Shah & Jes - Crossed (Extended Uplifting Mix)
08. John O'Callaghan - Choice of the Angels (Original Mix)
09. Temple One feat. Deirdre Mclaughlin - Reaching For A Dream
10. Mark Sherry & Marcella Woods - Cant Live Without Your Love (Extended Outburst Vocal Mix)
11. Eugenio Tokarev - Lights Of Heaven (Extended Mix)
12. Factor B feat. Cat Martin - White Rooms (Extended Mix)
13. The Thrillseekers - Halcyon (Ferry Tayle Extended Remix)
14. Ciaran Mcauley Meets Azam Ali & Jeff Rona - Serenity (Extended Mix)
15. Bigtopo & Omar Diaz & Amélie Mae - Waking Up To Without You (Extended Mix)
16. DRYM x Omnia - Ethereal (Extended Mix)
17. Claire Willis, Andres Sanchez - These Three Words (Original Mix)
18. Neev Kennedy - Sail The Stormy Waters (Extended Mix)
19. Craig Connelly feat. Roxanne Emery - This Life (Extended Mix)
20. Derek Ryan feat. Melissa R. Kaplan - Ripples (Rene Ablaze Remix)
21. Nitrous Oxide & Sarah Lynn - Clear As The Sky (Extended Mix)
You can post your comments below!