When: 12 June 2019,
2PM – 4PM EST | 7PM – 9PM UK | 20:00 – 22:00 CET
Tune in at: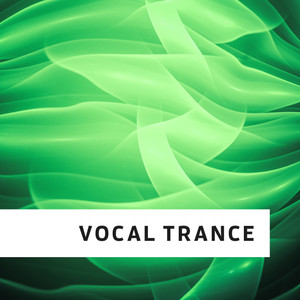 Lush vocals paired together with emotive dance music. Beautiful melodies and endless energy.

www.di.fm
Calendar:
Welcome to the new site, it looks and suits more by the music then the privious one
Hope you like it and get use to it.
Vocal Vibes 80, maybe a bit different this month, i know some of you don't like male vocals but i have a few in this episode and they are not bad, just listen.
Also put some older and classic tracks in the show, going back to 1999 and some in between till now.
Tracklist:
01. New Ordinance - Beyond Gravity (Club Mix)
02. Aurosonic, Neev Kennedy, Bote - What Else Is There To Love (Extended Mix)
03. Monoverse Ft. Cammie Robinson - Stay With Me (Extended Mix)
04. Assaf & Cassandra Grey - All Of You (Extended Mix)
05. Kirsty Hawkshaw Meets Tenishia - Outsiders (Cosmic Gate Remix)
06. Trance Classics & Amelie Mae - Turn It Around (Steve Allen Extended Mix)
07. Alex Wright - Terminus (Extended Mix)
08. Craig Connelly & Alex Holmes - Waterfall (Extended Mix)
09. Yang & Diana Leah - Fuel The Fire (Rinally Remix)
10. Jericho Frequency & Jennifer Rene - Holy Ground (Extended Mix)
11. Feel & Rimsky Ft. Diana Leah - One Last Time (Daniel Kandi Extended Dark Mix)
12. Susana - Mend My Broken Heart (Extended Mix)
13. Ana Criado, Alan Morris, La Antonia - In The Twilight (Extended Mix)
14. Nicholas Gunn Ft. Alina Renae - I'll Always (Kaimo K Extended Mix)
15. Key Lean & Tiff Lacey - Annas Raindrops (Extended Uplifting Mix)
16. Saltwater - The Legacy (Alphazone Extended Remix)
17. Maestro & Stine Grove - Free Your Mind (Maestros Uplifter Extended Mix)
18. Junk Project - Control 99 (Jones and Stephenson Extended Remix)
19. Alan Morris - Slave To The Machine (Extended Mix)
20. Aly & Fila With Kyau & Albert - Come Home (Extended Mix)
You can post your comments below!