When: 3 days 26 DJ's, December 19/20/21 - 2018 | from 9AM EST / 15:00PM CET till 6PM EST / 0:00PM CET
Tune in at: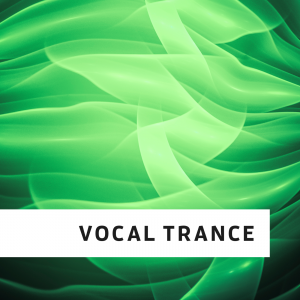 Lush vocals paired together with emotive dance music. Beautiful melodies and endless energy.

www.di.fm
Calendar:
Also this year the DI.FM Vocal Trance End Of Year Show 2018 with a lot of great DJ's from different countries.
My part of the EOYS will air Thursday December 20 between 11:00-12:00 EST - 17:00-18:00 CET
A Happy Vibe for a Happy New Year Dance4
Enjoy!
Tracklist:
01. Sue Mclaren & 4 Strings - Better Part Of Me (Extended Mix)
02. Alex M.O.R.P.H. feat. Natalie Gioia - 4Ever (Original Mix)
03. Roger Shah & Susie Ledge - A Different Part Of Me (Suncatcher Extended Remix)
04. Vadim Zhukov feat. Claire Willis - Searching (Lostly Remix)
05. A.R.D.I. & Neev Kennedy - Crush The Unseen (Extended Mix)
06. Stargazers & Katty Heath - Be Here With Me (Extended Mix)
07. Bryan Kearney & Christina Novelli - By My Side (Craig Connelly Extended Remix)
08. Josh Gabriel & Winter Kills - Hot As Hades (Jorn Van Deynhoven Remix)
09. Alan Morris & Enzo feat. Jess Morgan - Tapestry Of Us (Extended Mix)
10. Stargazers & Neev Kennedy - I Remember You (Patrick Dreama Extended Remix)
11. Ronny K feat. Claire Willis - I'll Never Know (Original Mix)
You can post your comments below!