When: 6 August 2013
Tune in at: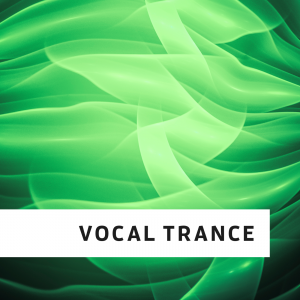 Lush vocals paired together with emotive dance music. Beautiful melodies and endless energy.

www.di.fm
Don't miss the SummerVibes later today on Digitally Imported VocalTrance
Starting at 20:00 CET / 2PM EST
Tracklist:
01. Matt Darey feat. Ashley Tomberlin - Lost At Sea (Biotones Remix)
02. Jason van Wyk & Vast Vision feat. Johanna - Ocean Blue (Orbion Remix)
03. Headstrong feat. Stine Grove - The Hurt (Aurosonic Progressive Mix)
04. Gal Abutbul feat. Phillipa Joy - Don't Mind Waiting (Gal Abutbul and David Mimram Remix)
05. Aurosonic & Martire feat. Aelyn - Paradise (Original Mix)
06. spArk feat. Kirsty Richardson - Moments (Original Mix)
07. Two and One feat. Jess Morgan - Reasons Later (Original Mix)
08. Tucandeo & Smart Apes feat. Emma Lock - Illuminate (The Madison Remix)
09. Koko B. feat. Anthya - Unconditional Love (Original Mix)
10. Sunlounger & Zara Taylor - Try To Be Love (Thomas Hayes Remix)
11. Richard Durand & Neev Kennedy - Running On Empty (Two & One Remix)
12. Alex M.O.R.P.H. & Woody van Eyden with Tiff Lacey - I See You (Original Mix)
13. Marc Simz feat. Emma Lock - Untimate Love (Aerofoil Remix)
14. Full Tilt & Bryan Kearney feat. Deirdre McLaughlin - Unlimited Dreams (Original Mix)
15. Beat Service & Susana - Reach The Sun (Original Mix)
16. Essonita feat. Irina Makosh - Lift me up (Mark Bester Remix)
17. Roman Messer feat. Ange - Love Around The World (Original Mix)
18. Simon J & Antonia Lucas - Higher Than The Sun (Hanski Remix)
19. Shifted Reality & Santerna feat. Tiff Lacey - On This Day (Orbion Remix)
20. Rob Meloni feat. Martina Kay – Getting Over You (Still Getting Over You Remix)
You can post your comments below!