When: 27 November 2015
Tune in at: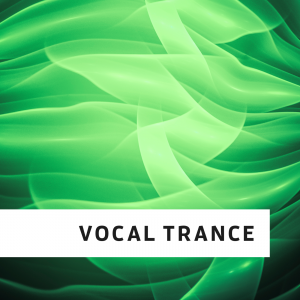 Lush vocals paired together with emotive dance music. Beautiful melodies and endless energy.

www.di.fm
Calendar:
Time for a new Episode of a relaxed set of Vocal Trance.
Hope you enjoy and have a good weekend!
Tracklist:
01. Relocate Vs. Robert Nickson & Sarah Lynn - Will You Be There (Aeris Remix)
02. Arctic Lake - Limits (Aurosonic Progressive Mix)
03. Somna feat. Jennifer Rene - Back To Life (Hazem Beltagui Remix)
04. Leon 78 feat. Sarah Escape - On The Other Side (Original Mix)
05. Above & Beyond feat. Zoe Johnston - We're All We Need (Extended Mix)
06. Rafael Frost & Maria Nayler - No Mistakes (Original Mix)
07. Boom Jinx & Meredith Call - Bring Me Back Around (Oliver Smith Remix)
08. Michael Li feat. Danny Claire - Take You Away (Original Mix)
09. Solarstone & Jes - Like A Waterfall (Eco Remix)
10. Omnia feat. Tilde - For The First Time (Original Mix)
11. Ian Source feat. Vivian - You (Original Mix)
12. Roman Messer - Without You (Original Mix)
13. Alex M.O.R.P.H. feat. Natalie Gioia - The Reason (Club Mix)
14. Emanuele Braveri feat. Danny Claire - Lust (Original Mix)
You can post your comments below!